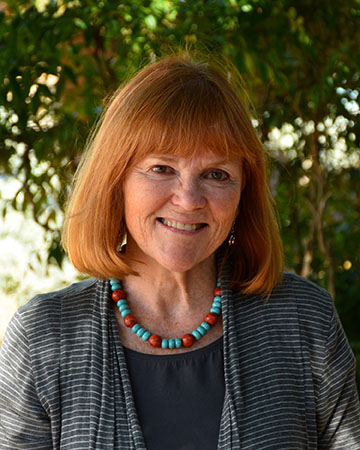 Ann Mendenhall, PA-C
Physician Assistant
Ann Mendenhall is a board-certified Physician Assistant. She holds a Master's degree from the Keck School of Medicine at the University of Southern California (USC) in Los Angeles, CA. Additionally, she has a Master of Fine Arts degree and taught college level fine art and media courses in Seattle and LA. She also was a principal in a video production company focusing on medical issues and producing videos and documentaries for hospitals in Seattle, as well as training videos for Paramedics and EMTs. While in Los Angeles, she volunteered time at the Homeless Healthcare Needle Exchange on skid row, assisting the doctor in their tiny medical clinic.
She has spent the majority of her medical career working in rural, medically underserved community clinics in primary care in northern California and has been the HIV/AIDS provider at a clinic in the Sierra foothills. She now is extremely happy to be working primarily in Addiction Medicine. She works mainly on the weekend at Bayside Marin and is on-call 5 days a week. She also works at the Acadia sister residential facilities, Serenity Knolls in West Marin and Duffy's Napa Valley Rehab in Calistoga. She has recently started working in Addiction Telemedicine from her home in Point Reyes Station, primarily working with clients with opioid use disorders. She feels privileged to work with individuals as they step into recovery to provide quality, compassionate care to all our clients.
Many years ago, she also spent 10 years at sea in the Merchant Marine, mainly as a Radio Electronics Operator, circumnavigating South America 10+ times and shipping to Japan, Taiwan and Hong Kong many times.
When not working, she can be found hiking, cycling and kayaking and just being in nature in beautiful West Marin. She also loves to sail, ski, and snowboard, and has spent time training and working with the Sugar Bowl Ski Patrol near Lake Tahoe.