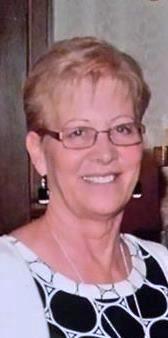 Gigi Cappelletty, RN
Director of Nursing
Gigi started her journey into the medical field after surviving Leukemia and being inspired to pursue a nursing career by her team of Oncology Nurses. She completed her Associate's degree in Health Sciences and Physiology in 2010 at Santa Rosa Junior College. She then ventured to North Carolina to obtain her Bachelor of Science in Nursing at Lenoir Rhyne University in Hickory, NC. Gigi graduated with honors and also received The Carolina Healthcare System Blue Ridge Award that was presented to the graduating senior in nursing who best exemplifies excellence in personalized nursing care of individuals in the hospital setting.
Gigi returned to her home in the North Bay and started working as a charge nurse at Aurora Psychiatric Hospital, then moved her career into the field of Hospice. Gigi has always had a passion for helping others. Now she is able to fulfill a dream of working in the field of recovery and being present to help those that struggle.
Her goal as Director of Nursing at Bayside Marin is to lead her team to be their best. Her approach is a team environment that utilizes the diversity, skills and education level of the entire staff to best serve our clients.
Gigi and her husband, Larry, have 2 children, 5 grandchildren and 1 great grandson! In her spare time, Gigi is a Power Lifting competitor and won 1st place in the Sonoma County 2nd Annual Open 2018 her age group.