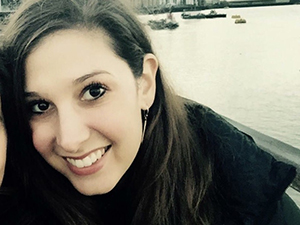 Jessica C. Lief, MSW, ASW
Primary Therapist
Jessica C. Lief, MSW, ASW is an Associate Clinical Social Worker who specializes in the treatment of substance use, eating disorders, trauma, and anxiety. She earned her undergraduate degree from Sarah Lawrence College with a concentration in literature, nonfiction writing, and French. She earned a Master's degree in Social Work from New York University. During her time at New York University, she served as the President of the Phi Alpha Academic Honor Society and was awarded the Excellence in Leadership Award for her volunteer work, professional development, and commitment to the student body.
As a therapist, Jessica has experience in many levels of care, including residential, partial hospitalization, intensive outpatient, and outpatient. Jessica completed fieldwork at The Renfrew Center of New York City, an intensive outpatient program that provides treatment to individuals in recovery from eating disorders and at Safe Horizon Counseling Center, a trauma-focused psychotherapy clinic in Brooklyn, NY. More recently, Jessica has worked as a family therapist providing treatment to individuals and their families in recovery from alcoholism and addiction. Jessica's unique background in trauma-focused psychotherapy has allowed her to utilize the trauma framework in all areas of her work. Jessica is trained in Eye Movement Desensitization and Reprocessing Therapy by the EMDR Institute. Jessica is trained and licensed through The Body Positive Institute to facilitate group and individual work with The Body Positive Model. Jessica completed foundations level training in Narrative Therapy through the Vancouver School for Narrative Therapy. Jessica also completed psychoanalytic training through the William Alanson White Institute of Psychiatry, Psychoanalysis, and Psychology in their Eating Disorders, Compulsions, and Addictions (EDCAS) Program.
Jessica's style has been described as nurturing, empathic, and empowering. Jessica's approach is primarily psychodynamic but combines aspects of cognitive behavioral therapy, self-psychology, dialectical behavioral therapy, seeking safety, and mindfulness. She is particularly interested in the treatment of body image issues as they relate to addiction. Jessica's favorite part of being a therapist is guiding each client in their personal transformation and witnessing each step as it is achieved. Jessica is a member of the National Association of Social Workers, the California Society for Clinical Social Work, the Clinical Social Work Association, and the National Eating Disorders Association.