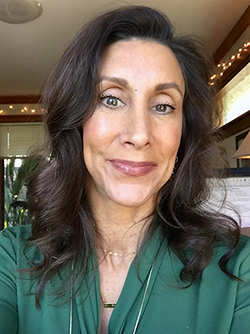 Leslie Arno, Psy.D
Clinical Director
Leslie Arno was trained psychoanalytically through the Wright Institute in Berkeley, CA, where she received her MA and Doctorate in Clinical Psychology. She now incorporates contemporary psychoanalytic theory with mindfulness based techniques and empirically validated treatments, such as DBT and Seeking Safety.
She has over 15 years of mental health experience. During her scholastic pursuits, she trained at community mental health clinics, hospitals, and college counseling centers before receiving her doctorate.
She completed her post-doctoral hours as a registered psychologist for Marin Services for Women, an agency providing dual diagnosis treatment to women with addiction. She later worked at New Dawn Recovery, where she provided therapy for those struggling specifically with eating disorders. She now specializes in the treatment of addiction and co-occurring disorders, specifically eating disorders and trauma.
"I am so very grateful to be part of such a highly skilled, passionate team of people who work together to provide a beautiful and safe environment for people to heal, reconnect with themselves and their families. It's such a joy to see residents here at Bayside learn how to live healthy lives, free from pain and addiction."