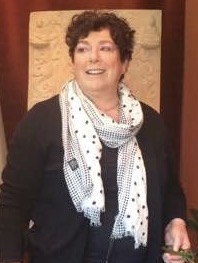 Lynn McLeod, LMFT
Assistant Clinical Director - Mountainside
Immediately prior to joining the Bayside Marin clinical team, Lynn served as Director of Residential Services at Marin Services for Women. MSW was, for 36 years, a gender specific program, dedicated to helping women recover from addiction, trauma, and other co-occurring mental health disorders.
Lynn also worked as Independent Living Skills Coordinator at Four Winds West, a residential program in Fairfax, Ca. Four Winds West addresses the needs of young adults with mental disorders or learning disabilities, who require assistance launching (or re-launching) into independent adulthood.
Prior to working at Four Winds, Lynn provided individual, family, and group psychotherapy services at Braun Place (San Rafael, Ca), a residential program for adolescents with mental health and behavioral disorders.
Lynn has a special interest in the inter-relatedness of early, family of origin, experiences, trauma, and  the development of addictions.
Lynn received her B.A. from Stanford University, M.A. in Clinical Psychology from JFKU in Orinda, Ca., and completed an intensive, two year, post-graduate, training program in psychodynamic psychotherapy, and graduated from The Psychotherapy Institute in Berkeley, Ca.